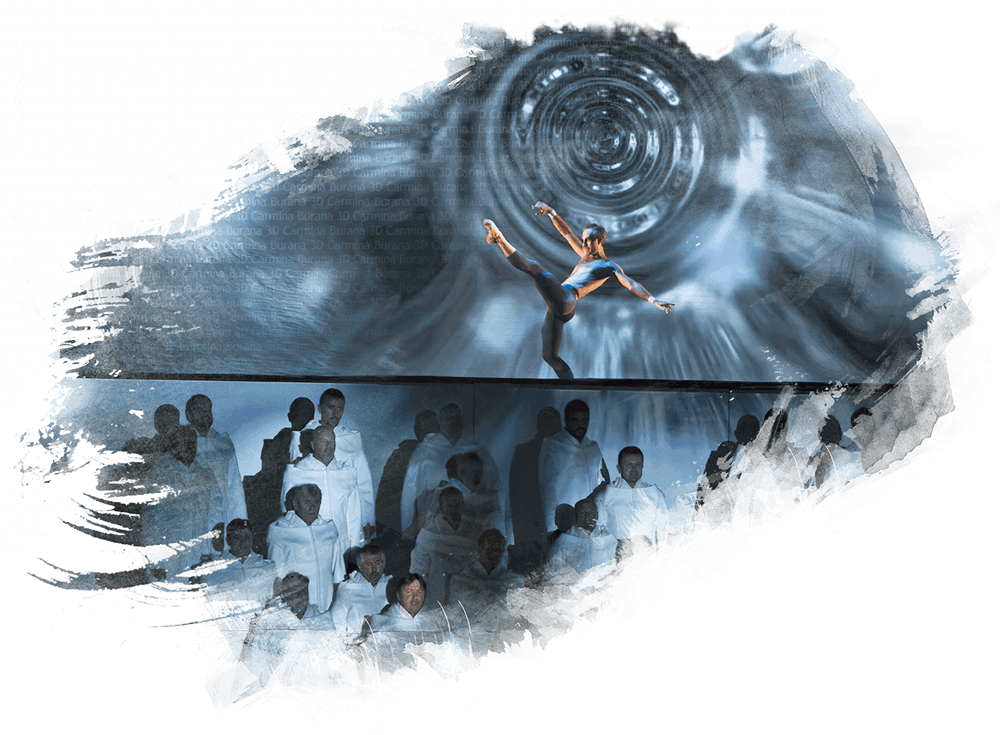 Bridge betweenthe old and the new
This production was born to open the doors of wonder to the large audience of all generation.
By the 3D interactive projection and the new artistic concept, the audience is enchanted with dazzling visuals to the magical world of Carl Orff.
"Over the course of the many times I have conducted the work, I gradually developed a vision for a staged version. My aim was to show the audience the visions and the rich inside world I have during conducting this music.
Classical music is difficult to complement with visual images that do not put music out of focus. So we turned it to the other way around: it is a live concert spiced with real time visual elements and interactive dance."
Tibor Bogányi
director, artistic director, conductor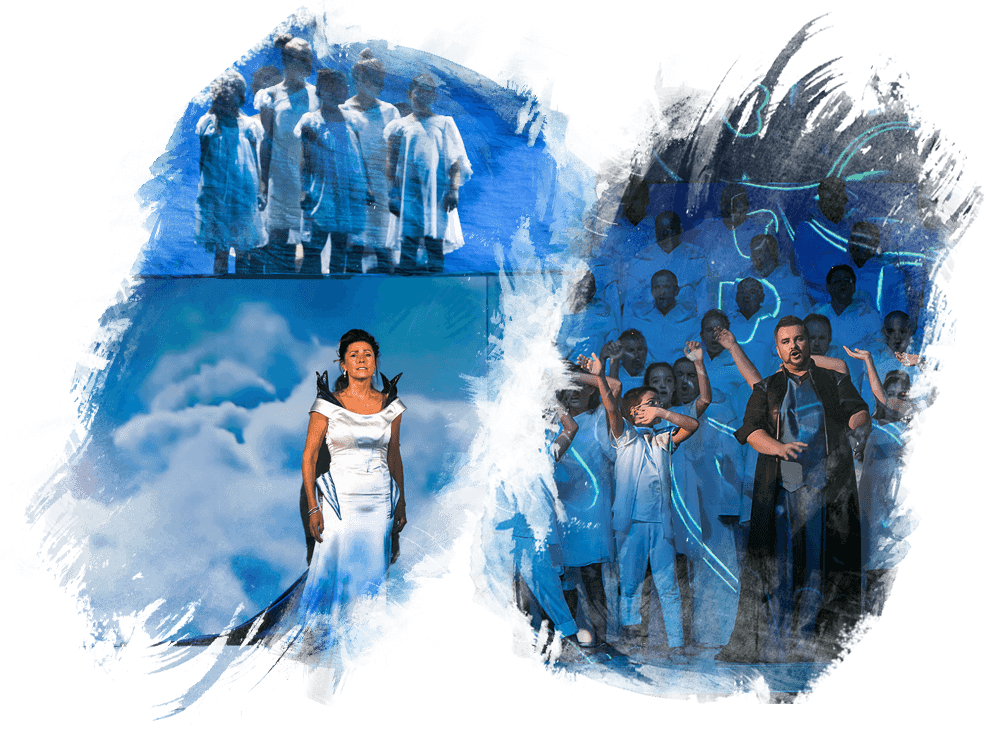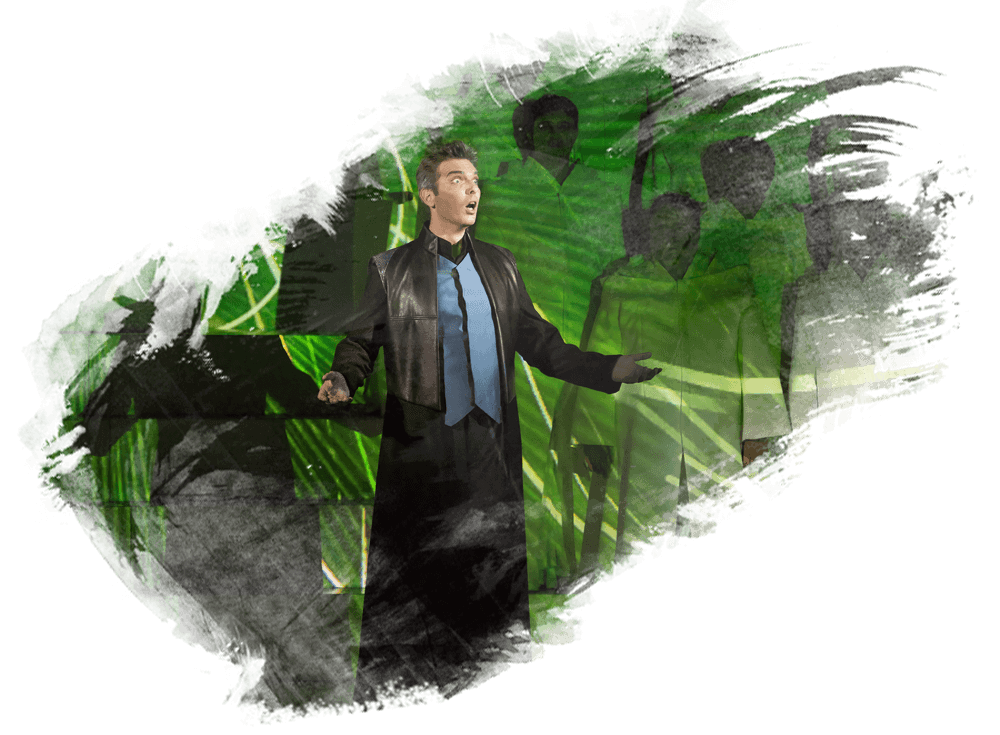 "With the five movements the piece is easily divided to parts with different characteristics. It was my job to figure out the way to present each movement with symbolic pictorial images.
In co-operation with Tibor Boganyi and the Freelusion team, we were able to develop a real-time 3D holographic projection system which follows the live music without any compromise. As a result, we carry the audience to a magical virtual reality with the elemental force of Carl Orff´s music."
Ágnes Zászkaliczky
visual artist, artistic director
The "Phoenix", the "Sun and Moon" and "Tree of life" motives
The production works with such primal symbols which exist both in the Hungarian and in the universal symbolism, such as the Tree of Life, the Lotus flower, the Phoenix, the Sun and Moon motives.
Orff exceptionally vividly follows and expresses the message of the songs in his music. The "magical pictures" were sorted out on the basis of his original concept which strengthen but not suppress the effect of music and not illustrate but deepen the lyrics.